Originally posted on 15Feb10 to IBM Developerwork where it got 12,073 Views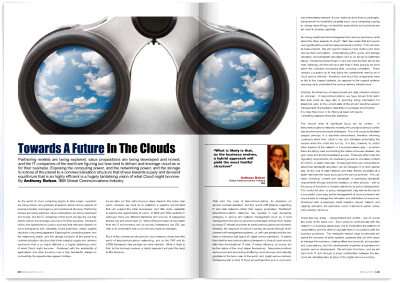 A colleague of mine at IBM, Anthony Behan has just had an article published in BillingOSS magazine. I'll admit that I have never heard of the magazine before, but this particular issue has quite a few articles about Cloud computing in a Telco environment. I don't agree with all of the content in e-zine, it is still an interesting read none the less. Check out the full issue at http://www.billingoss.com/101 and Anthony's article on pp48.

The image is a screen capture of Anthony's article from the billingoss.com web site.