Over the years, I've worked with national broadband projects in Australia, New Zealand, Qatar and Singapore. More recently in Australia, the National Broadband Network (NBN) has been in the news for all the wrong reasons. Their Retail Service Providers (RSPs) – who sell the NBN services to end customers, have been up in arms about NBN approaching large enterprise customers directly. Today, they announced that they would no longer do that – and that has the RSPs like Vocus, Mactel and Telstra very happy. Arguably, the decicion for NBN to sell direct was in breach of the founding principles that the Australian government put in place when it created NBNCo.
Such controversy is not why I think the NBN and the equivalents in other countries are doomed, although it's not helping their case in the eyes of the public and end customers.
No, I think the proliferation of 5G networks and more recently global players like SpaceX's Starlink constellation could be the harbinger of death for NBN.
Slow Rollouts
NBN has been copping a lot of flack lately in the media for taking too long to roll out. I get it, Australia is a HUGE country – even with most Australians living within an hour of the coast, it's still a lot of physical ground that needs to be covered by the fibre and HFC networks that cover the bulk of the NBN end users. This has lead to a level of dissatisfaction with NBN as a whole.
Slow Network
Those end customers that do have a NBN connection are often complaining to the telecommunications ombudsman about the service they get – and while some of those faults are laid at the doorstep of the RSPs, some of it is due to physical breakages of modems and network termination devices and some are the fault of NBN – in all cases, because in Australia, we include NBN in the product offerings of the RSPs (ie – its customer facing), NBN cops the blame for ALL of the issues. As an example, my RSP (Optus) sold me a 100/40 HFC based NBN connection – which is usually fine. I often get 90-95 Mbps downstream and 30-37 Mbps upstream. However, so many HFC customers were seeing much slower than advertised speeds that Optus removed that speed combination from the market – the fastest they sell now is 50/20. (50 Mbps down, 20 Mbps up).
5G Networks
The 5G rollout in Australia is still pretty limited, but the 4G (LTE) rollout is pretty comprehensive and on 4G, I often see speeds approaching my home NBN based connection. Assuming 5G will bring a significant boost in speed (along with many other advantages including much great density of connections per cell) – which means that a 5G connections promises to deliver faster connections than NBN and without the need to tie the end customer down to their home boundaries.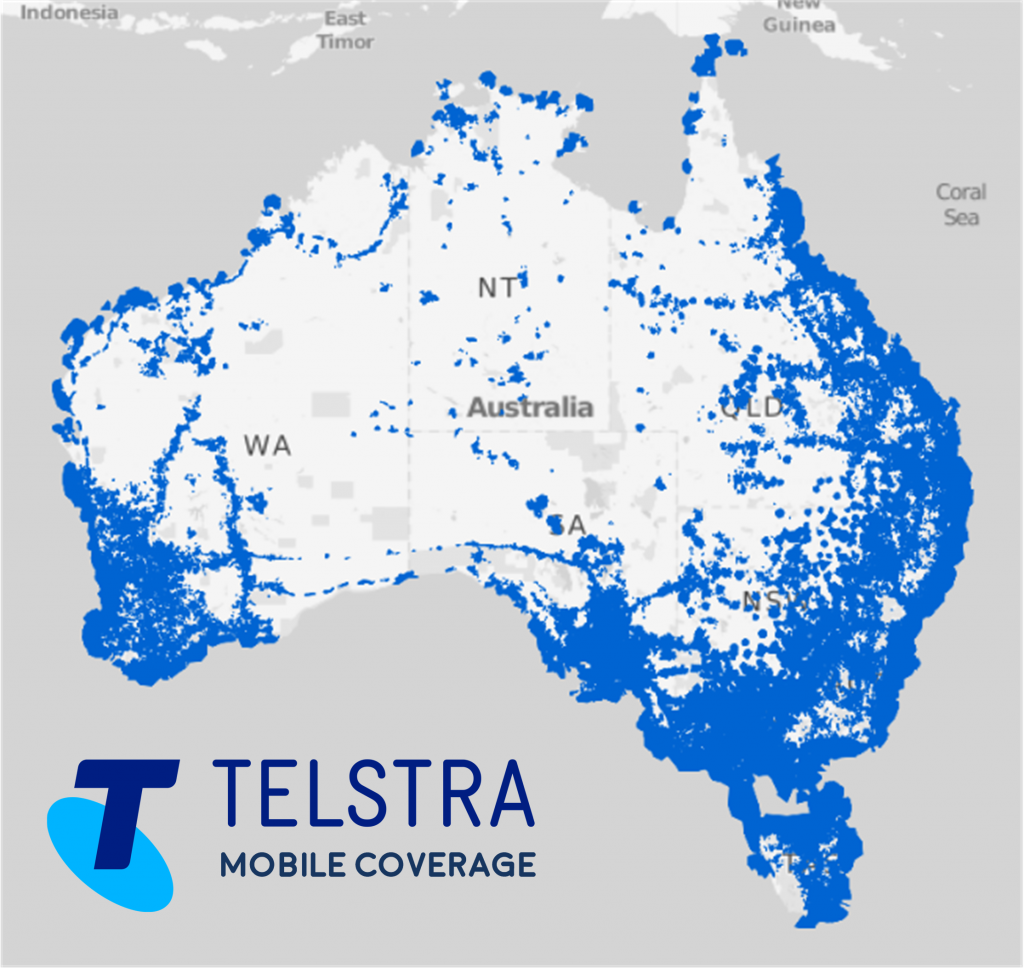 If you add unlimited plans (in terms of Gb to be transferred up or down) to such as 5G (or even a 4G service) then you have a strong competitor to the NBN.
Some local mobile network providers and even MVNOs are already talking about selling fixed mobile services instead of selling a NBN based home (or office) connection.
Starlink
This morning, SpaceX launched another 60 satellites into orbit, bringing the total to 240 – that's 120 new satellites within a month – well on the way to 12,000 satellites.
As I've mentioned in my previous blog post (see https://telcotalk.online/index.php/2020/01/09/starlink-a-global-csp-disruptor/), SpaceX's Starlink constellation of communications satellites promise to deliver broadband (up to 10 Gbps) AND low latency (good for gaming) to 100% of Australia (other than the Australian Antarctic Territory). If SpaceX can deliver reasonable plans (in terms of speed, capacity and price) then SpaceX will be a strong competitor for NBN. If the plans are right, it could kill NBN.
Two NBN alternatives – either could kill NBN
Sure, NBN in Australia is facing some significant challenges, but these are exactly the same challenges that all national broadband networks/project face… Customers have zero allegance to NBN – and if 5G or Starlink will provide faster speeds at a competitive price, NBN is doomed.
If you disagree, let me know what you think…