Originally poster on 05May10 to IBM Developerworks (16,501 Views)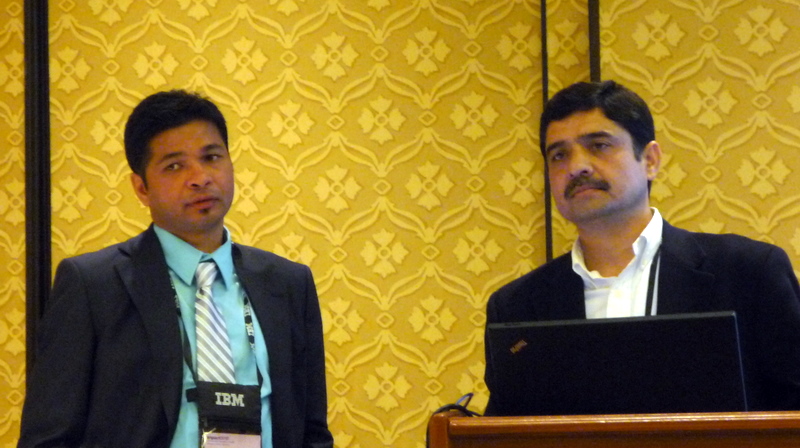 AT&T are part way through a major SOA/BPM project which if you know a little about their history* must be an enormous task. They are introducing modelling tools and reverse modelling their existing systems as well as using a tool from iRise to prototype the user interfaces and reduce the risk of not hitting the business requirements.

They have deployed Rational Requisite Pro to capture requirements without the need to get users away from their beloved MS Word. In the last five months, their requirements have gone from 15,000 requirements registered in January to over 30,000 now. Certainly illustrates the traction that they are achieving with their business people. Users access Req Pro via Citrix sessions and the tools are available to thousands of business users.

AT&T are also exposing WebSphere Business Modeler and iRise to a smaller set of subject matter expert users – building a Centre of Excellence in UI design and Process Modelling. So far, they have modelled over 800 process flows base on eTOM models which have been extended to meet their specific requirements. All of these are stored within a common Rational Asset Manager instance which helps their business analysts to improve asst use and reuse.

Those process models feed directly into the model driven development method which is aligned with the requirements and process models. That MDD method uses WebSphere Integration Developer(WID), Rational Software Architect (RSA) for development and WebSphere Process Server (WPS) runtime. WebShere Business Modeler and WebShere Services Registry and Repository (WSRR) in support of the runtime. IBM GBS have put in place processes to support AT&T's development life cycle and governance requirements.

Key success factors that AT&T see include:
Solve Critical Business Problems
Win over senior Exec support
Achieve Business Partner Alignment
Integrated Tools Approach
Organisational transformation
Infrastructure investment
Communicate, communicate, communicate!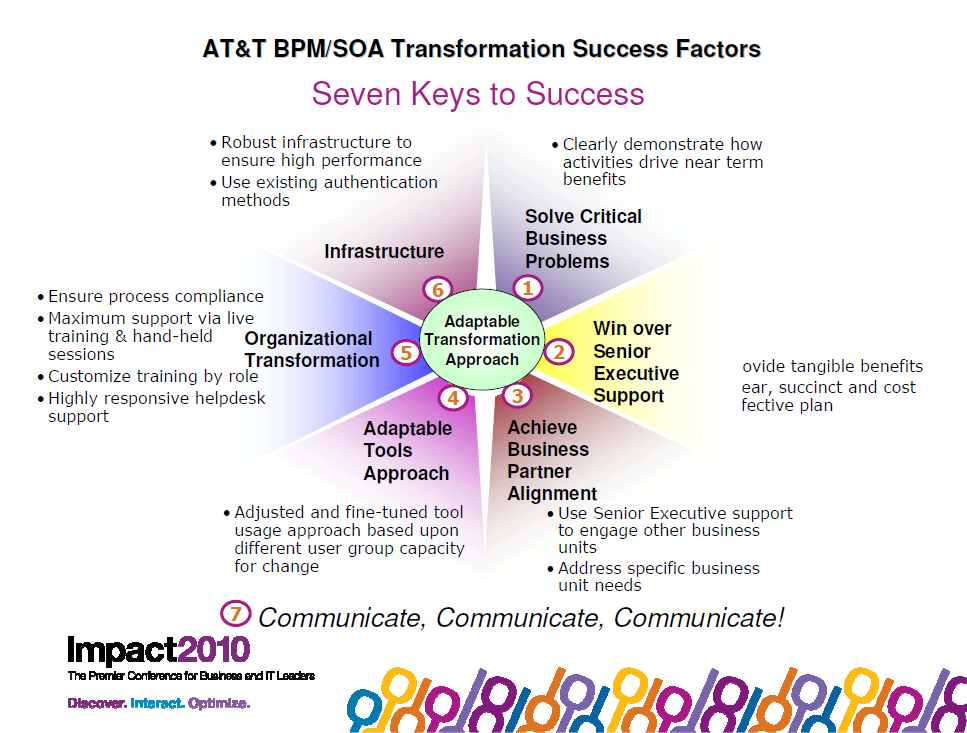 ---
* AT&T have been through multiple de-mergers and mergers and acquisitions over the past 10 years resulting in a hugely complex IT environment.