A few weeks ago, I attended a TMForum local event which had a number of different tracks for different topics. While I'd normally be attending the fulfilment track that my CEO Greg Tilton was running, I opted for the 5G track to check out an area I don't normally get too involved in.
There was a lot of discussion on 5G slices. If you're wondering what a 5G slice is, you can think of it as a subset of the bandwidth that's dedicated to a particular purpose. That might be for a specific enterprise, or Emergency services or for a device type like IOT. If a enterprise customer wants to guarantee that they'll have bandwidth no matter how busy a cell tower is, a 5G slice is the way to do that.
Lets take the example of an enterprise customer buying a 5G slice for themselves, then lets say that they also buy from cloud compute and storage – perhaps resold through the Telco that's also providing the 5G slice and lets say that same Telco is also providing an e-WAN to connect their headquarters with their branches all over the country, with a fail-over to the 5G slice that they bought. The e-WAN fibre network could be completely software definable (SD-WAN) for greater flexibility and resilience. The Telco might also resell Office 365, Dynamics CRM and other cloud applications … more and more, the Telco in this scenario is providing what in the past has been provided by the Enterprise's IT department.
Are we seeing Telcos becoming the new IT department of the enterprise?
Over the years, many internal IT departments have shrunk, particularly in terms of the services that they provide in house. More and more, those departments are outsourcing software services to cloud providers like Salesforce.com, ServiceNow.com and (of course) inomial.net. As we see them also outsource infrastructure services to to the likes of Amazon Web Services, Google Cloud and IBM Softlayer, that's less and less for the IT departments to manage (particularly in terms of the in-house server rooms).
If I compare the current IT world to my first job in the sector way back in 1994 where I was responsible for day to day running of:
A DEC VAX mini-computer
A Lotus Notes collaboration platform
A Lotus cc:Mail email platform
A bank of 36 modems for remote staff to connect back to the core systems
Changing backup tapes and taking them once a week to a bank safety deposit box for offsite storage
We didn't have any other offices, so no real multi-site connectivity required, but if we did, back then it would have most likely been a leased ISDN line between the different sites.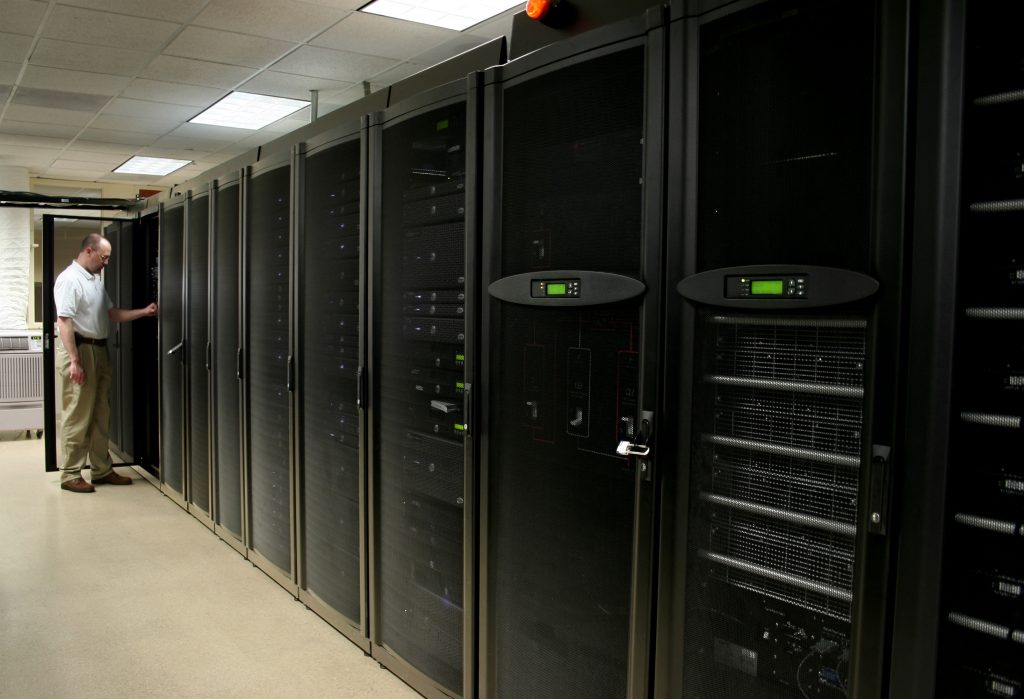 Let's compare with what I see in IT departments today…
Outsourced email
Outsourced compute
Outsourced storage
Outsourced backup
Remote staff connectivity over the internet
Outsourced software platforms (providing capabilities like billing, CRM, Ticketing etc)
That doesn't leave a lot of in-house services that the IT departments are providing.
That doesn't mean that the Telcos are replacing the IT departments, but if a Telco is selling advanced services such as compute, storage, software and networks as a service, we could get to a situation where Telcos are providing more IT department services than not – it's an opportunity for Telcos to elevate themselves up fromt he networks that they traditionally provide…
I see some Telcos reselling SaaS products of other cloud providers, but not a lot of them are tying it all together in a comprehensive offering to Enterprise customers in an effort to take over from the in house IT departments.