Originally posted Nov 4 2009, IBM Developerworks where it got 14,276 Views
It occurred to me the other day, when talking to a customer about Web2.0 – the participatory web, that I have a great example at home – I don't need to talk about Youtube, Flickr or Wikipedia – my five year old son is a great example of Web 2.0 in action.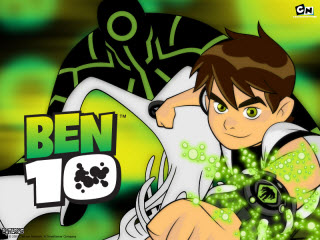 My son Max – like many boys of his age is a big fan of the cartoon character Ben Ten. At home, he watches Cartoon Network to get his Ben Ten fix. In conjunction with the TV show, Cartoon Network have a number of games available on their web site – for them it is all about encouraging their viewers to keep watching and the way they do that is to offer games based on their shows on their web site to encourage more intense interest in the shows. They have recently launched a game creator which allows their web site users to build their own Ben Ten games.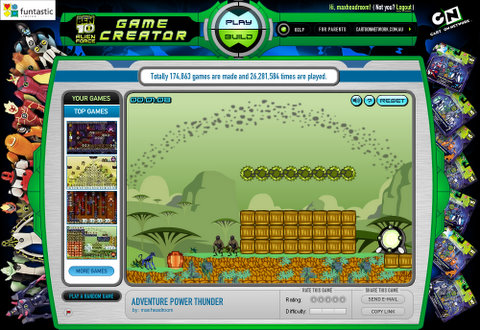 Max (my son) loves the game creator. It enables him to build his own games using a shockwave interface, then share that game with other users of the Cartoon Network web site.
That is the perfect example of the Web 2.0 concept of the participatory web. Max has ok computer skills for his age, but he still has a long way to go, yet he is able to and really enjoys creating his own games. More than that, he loves sharing his creations with others. That sort of participation, sharing and creation is exactly what Web 2.0 is all about.
I am such a proud dad!
If you want to try it our for yourself, this game is available at http://gamecreator.cartoonnetwork.com.au/?id=141081

Some important things to note: The games are rated and stats are recorded on the number of attempts and time played – clicking on the "share this game" link add to the share count – Max doesn't (yet) have many friends with email accounts, so that's not a big deal to him, but older kids (and me!) find that a useful capability to share original games around…

What can we learn form this lesson as related to Telcos? Well, here are some things that I've learnt from my son:

Make it easy – in the telco space the closest Web 2.0 equivalent we have is the Mashup Center. Frankly, I think it is pretty easy to use, so I think we're doing ok on that score
Provide a rating capability – Max loves it when his games get blue balls (the rating visual that Game Creator uses) – likewise, the Widget library in the Mashup Center has this capability
Provide usage stats – I think it's really interesting to see which of Max's Games are getting played (let alone being voted for). I am not sure if Mashup Center or the Widget Library does this or not. If not, I think it would be a good addition.
Relate the participation back to your business – For Cartoon Network, that's all about getting web users to watch the show through getting players excited about the characters. For Telco's the Mashup environment should also encourage users to use Telco services and think of that telco as more than just their carrier, but their technology partner for the future…
So, I've found a real world example that I can now use in my Web 2.0 for Telco presentations… 🙂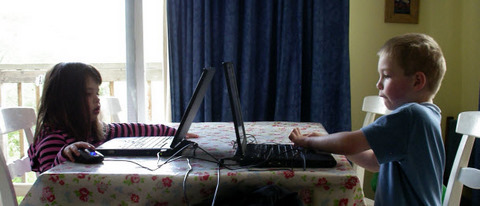 .