Originally posted on 18Dec19 to IBM Developerworks where it got 8,218 Views
The announcement by Telstra* the other day of it's social networking guidelines for employees (See Telstra's 3Rs of Social Media Engagement and their online training class ) got me thinking about how Telcos should be using Social Networking tools and trends both internally and externally. OK, Internally, a Telco is like any other big company when it comes to collaboration among it's staff. Social Networking tools help employees to make contacts, learn and share more, find information more rapidly and maintain social networks beyond the physical boundaries of their own work location. If you're curious about what I am talking about, I recommend you have a look at the great videos on YouTube from Jean Francois Chenier (An IBMer). I have embedded the first of the series below:
It's pretty easy to see how within any large company, social networking software such as Lotus Connections makes sense provided you have enough people who actually use it – it seems to me to be something like groups calendaring – it is dependent on a significant proportion of the user population using the tool to make it effective. The way I see it, it is only a small step beyond the internal deployment of social networking tools to extend to a Telco's trading partners. That might include vendors, resellers (of Telco products – I was initially thinking retail, but that could include MNVOs), enterprise customers and others. Situations where employees of the Telco and employees of external companies need to work together and share information and collaborate – share idea, files, information – generally collaborate would seem to be a valid deployment of social networking tools.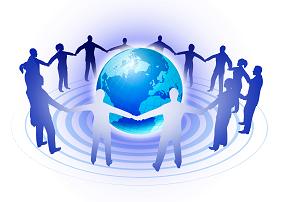 IBM already has an offering that uses social networking tools to build communities around the Ideation (Idea generation and growth) process, a kind of virtual brainstorming combined with idea and through sharing. The intent of the offering is to make it easier for companies to find and help to evolve idea for the next product to take to market. In a Telco, this might be idea such applications like "Meet-on-click"** that a telco could take to market. That offering is called the 'Idea Factory' and is not actually unique to the Telecom industry. Kraft foods use the Idea Factory to come up with new ideas for product packaging. When deployed in a Telco, we often combine the Idea Factory with IBM Mashup Center (recently V2.0 of Mashup Center was released by the way) – an offering I usually call the "Idea Factory for Telecom". The Mashup Center is used as a rapid prototyping environment for the ideas that are evolving within the Idea Factory. In my view, this is a great way to build an active and dynamic developer community for the Telco.

China Telecom have demonstrated how effective the Idea Factory can be in a Telco environment – with a year on year improvement of 900% in a competition to find new applications (3 to 27 new products). Their Idea Factory deployment predated IBM Mashup Center, so they didn't get the benefit of a rapid prototyping tool which I believe could increase the quality of the new product ideas even further.

While I am a big fan of the Idea Factory, I see that as just a starting point for social networking tools hosted by a Telco that extend beyond just their developer community and into their (much) larger subscriber base. Think about building many local communities based around schools, churches, scout troops, national holidays, religious events, local football teams, mothers groups… anything really. The community would have access to a shared virtual community on the web accessible from a PC or (more importantly for many developing nations) from a mobile phone, they would have microblogging, blogs, files sharing, discussion forums, profiles contacts AND be tied into more traditional Telco services such as calling circles. The Telco could provide discounted call and text rate between community members. Sound good? I think so. For the Telco I see a number of benefits:
Decreased likelihood to churn – increased 'stickiness'
Stronger loyalty to the Telco brand
Increased revenue due to increase in call and text volumes and increased mobile data usage once a reasonable proportion of the community is using the tools
An additional weapon against the Internet based competitors (such as Facebook, Skype, Twitter, Instagram etc)
Telcos in my opinion have a significant advantage over the Internet companies when it comes to offerings like this. They have:
An existing relationship (post or pre paid) customer
More local footprint via people on the ground and reseller/franchisees
Existing monetary arrangements with the customers
Greater trust by customers (typically)
Telcos could easily become the local aggregation point for social networking within that community – for instance with a Facebook connection, subscribers could update their Facebook wall without the need to launch Facebook. Microblogging entries could automatically update status in Facebook, LinkedIn, MySpace and sent a tweet out on twitter.

I think this is going to be big – web based social networking giants like Facebook, MySpace and LinkedIn have proved how popular web based social networking can be – add the local context to it and I think you have a winner for Telcos in many markets.

Now that I have started this thought, I think the next few posts could well be along similar vein – looking at the Idea Factory for Telecom, Telco focused Developer Ecosystems, User generated content and Public focused and Telco integrated social networking capabilities….

Here endith my thought (for now)